The Association of Physicians of India is a professional body of consultant physicians formed in 1944. It's members are physicians with postgraduate qualifications in different specialties. Currently the membership of the association is 15,000 and it is increasing every year.
Obviously this Association is the most elite physician's fraternity in India. This Association conducts various educational and professional activities for it's members throughout the year. Objective of API is to encourage and advance the knowledge, study and practice of the science of medicine.
Dr (Prof.) MPS Chawla
MD, FICP,FACP, FIACM,FISC,FIMSA
Head of Department of Medicine, ABVIMS& Dr RML Hospital, New Delhi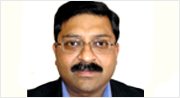 Dr Atul Bhasin
Consultant, Dr B L Kappor Hospital
1C / 22, New Rohtak Road,
Karol Bagh
New Delhi 110005
dratulbhasin@yahoo.com
Ph 28715315, 9810992345
Dr. Anupam Prakash
Professor of Medicine,
Lady Hardinge Medical College & asso. hospitals, New Delhi. India.